---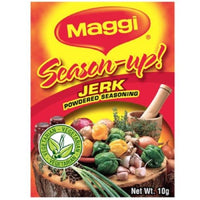 sta
A superior blend of herbs and spices from Jamaica.
Jerk – the unique spicy blend of seasonings & spices typical of real Jamaican jerk. Great for all types of meat or vegetarian dishes. A range of complete seasonings with a blend of herbs & spices
which are ideal for pre-seasoning your meats.