---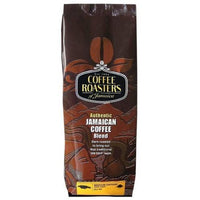 Sale
sta
Dark roast brings out the traditional Jamaica coffee taste which offers the best cappuccinos due to its brightness and chocolate profile.
This is a perfect affordable option to Jamaica Blue Mountain Coffee. As such this coffee is NOT 100% Jamaica Blue Mountain coffee (JBM). It however offers a more chocolatey taste but loses the low acidity of JBM.
This coffee's aroma fills any room with its power yet offers a delicious and bright taste. Its very chocolatey with mid level acidity.